There's no reason to spend $60 on a new AAA release just to bring some variety into your gaming diet when there are many fantastic open source games that are completely free and just as engaging as their big-budget counterparts.
It's true that open source games seldom give you the graphical fidelity you may be used to from the most technically advanced games of this console generation, they give you something many best-selling titles today desperately miss: captivating gameplay.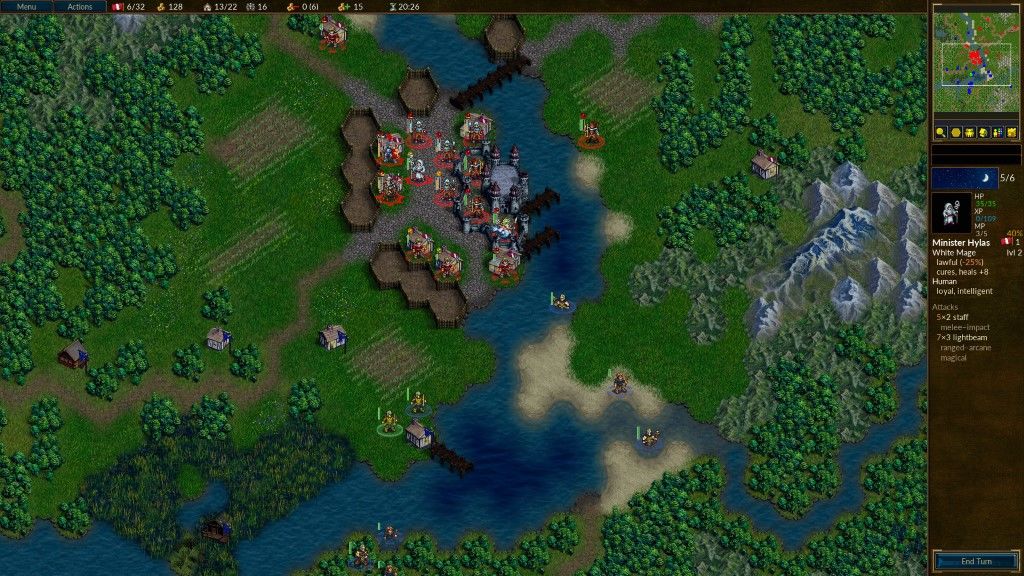 Available for Linux, macOS, Windows, Android, iOS.
The Battle for Wesnoth is a fantasy-themed turn-based strategy game inspired by the Heroes of Might and Magic series of video games developed by Jon Van Caneghem through New World Computing. The game features a huge variety of single-player campaigns and multiplayer maps created both by the game's developers and its players.
Creating new content for The Battle for Wesnoth is surprisingly easy thanks to the fully-featured map editor and the Wesnoth Markup Language (WML), which was written specially to work with the game.
So far, The Battle for Wesnoth has been translated into 30 different languages. You can download it directly from its official website, but it's probably faster to grab it from your distribution's repositories. As long as you have 2 GB of RAM and a processor with at least two cores, it should run without any performance problems.
Who should play it? Do you enjoy exploring detailed fantasy worlds and engaging in nerve-wracking turn-based battles? If so, The Battle for Wesnoth can provide you with endless hours of fun.
Available for Linux, macOS, Windows.
Xonotic is what happens when fans of Unreal Tournament and Quake 3 grow older and learn how to program. This arena-style FPS will test your gaming skills as it pits you against surprisingly cunning bots and ruthless players from around the world alike.
Regardless of if you prefer the cooperative nature of Capture the Flag or the thrill of Deathmatch, Xonotic has just the right gameplay mode for you. Matches take place on 25 official maps and hundreds of community-made ones. There are even maps converted from Nexuiz and Quake 3, so you will feel right at home if you've played either of those two games.
To enjoy Xonotic without any lag on the highest settings, you should have at least 4 GB of RAM, an Intel Core i5 processor, and GeForce 9800 GTX+.
Who should play it? This fast-paced online first-person shooter is for players who don't get excited by loot boxes and endless visual customization options because they enjoy old-school arena action.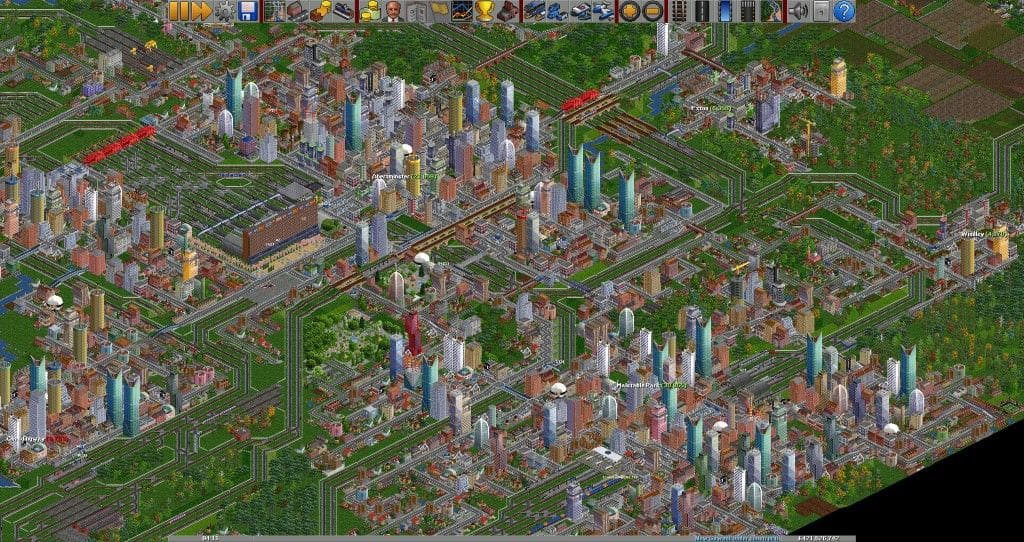 Available for Linux, macOS, Windows.
Based on Transport Tycoon Deluxe, OpenTTD is the one game on this list you should absolutely stay away from if you already don't have enough free time. Once you get past its steep initial learning curve, this game will suck you in and keep you playing until you collapse on the keyboard, unable to play any longer. Okay, maybe that's a slight exaggeration, but you get our point.
The two main things that make OpenTTD so addictive are its replayability and depth. The game lets you create much larger maps than Transport Tycoon Deluxe, so you can really get crazy and see just how far your infrastructure-building skills can take you.
Even though OpenTTD was first released in 2004, the game is still in very active development, and you can follow its progress on GitHub. If OpenTTD seems like the perfect game for you, we recommend you also check out Simutrans, which takes things to the next level by getting rid of the map size limit.
Who should play it? Just like the original Transport Tycoon, OpenTTD is guaranteed to appeal to players who enjoy creating intricate systems and simulated digital worlds.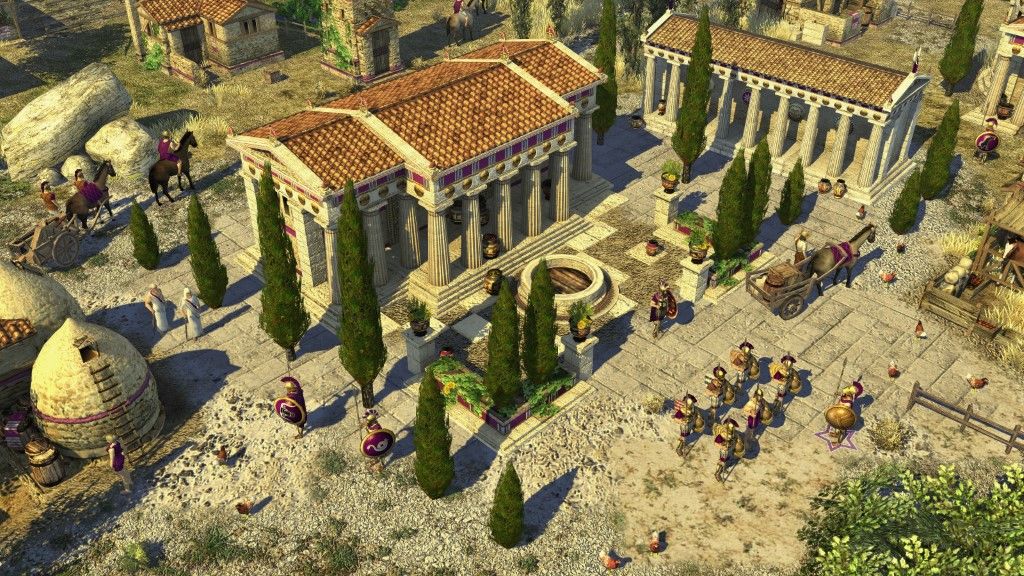 Available for Linux, macOS, Windows.
Open source games don't often impress with their visuals, which is just one of many reasons why we decided to include 0. A.D. on this list. This real-time strategy game is set in the Roman Empire, focusing on the years between 500 BC and 1 BC. Your goal is to build a functional base, gather resources, train soldiers, and research new technologies. You start off with just a few villagers and gradually expand your settlement and might.
A.D. features multiple factions, each with its unique in its appearance and gameplay. Just like the game that inspired it, Age of Empires, 0. A.D. doesn't place historical accuracy too high on its list of priorities, but the game is still full of authentic historical details that reflect the developer's passion for the project.
A.D. is fully moddable, which means that you can do everything from adding your own civilization to editing the behavior of individual units. To enjoy 0. A.D. in all of its Roman glory, you should have a decently powerful computer, but you definitely don't need an expensive gaming rig. Any modern laptop with a dedicated graphics card should be able to run the game just fine.
Who should play it? If you grew up with Age of Empires and have been craving a similar strategy game that you could play on Linux, you should definitely download 0 A.D. and give it a try.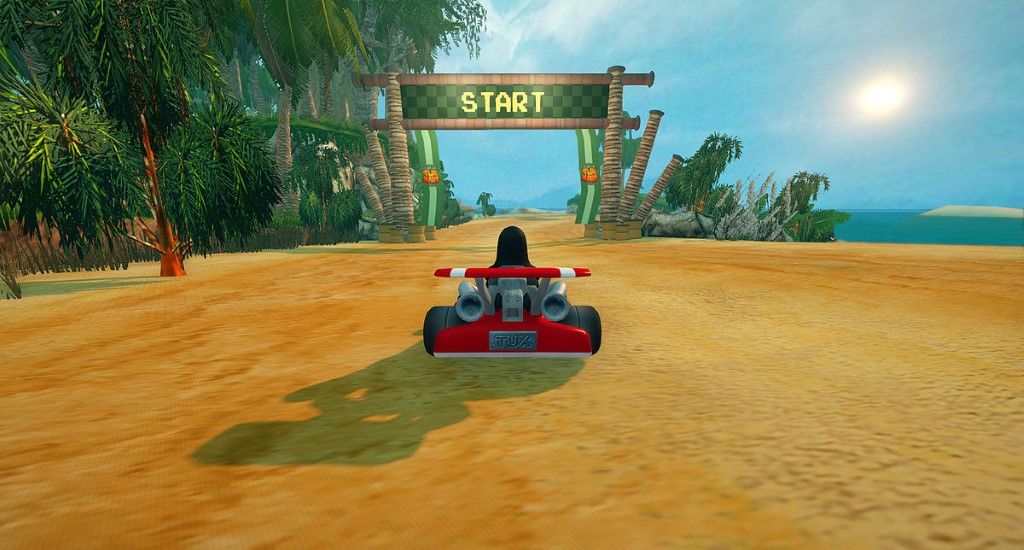 Available for Linux, macOS, Windows, Android.
Some games are best enjoyed with friends, and SuperTuxKart is among them. This arcade racing game is all about silly characters, even sillier vehicles, and crazy tracks. It doesn't matter if you're 10 or 100, SuperTuxKart is fun for all.
Not too long ago, SuperTuxKart developers implemented one of the longest-awaited features, online racing support. With it, players across the world can compete in several multiplayer modes for a place in the global ranking list. Creating a SuperTuxKart server is really simple, and even the latest Raspberry Pi is powerful enough to run it.
Who should play it? SuperTuxKart is a must-play game for all fans of Mario Kart. Call your friends, grab a bottle of your favorite beverage, and enjoy hours of fun.

ONET IDC thành lập vào năm 2012, là công ty chuyên nghiệp tại Việt Nam trong lĩnh vực cung cấp dịch vụ Hosting, VPS, máy chủ vật lý, dịch vụ Firewall Anti DDoS, SSL… Với 10 năm xây dựng và phát triển, ứng dụng nhiều công nghệ hiện đại, ONET IDC đã giúp hàng ngàn khách hàng tin tưởng lựa chọn, mang lại sự ổn định tuyệt đối cho website của khách hàng để thúc đẩy việc kinh doanh đạt được hiệu quả và thành công.