Installing Ubuntu Mate on Raspberry Pi 2 and 3
WHAT IS RASPBERRY PI?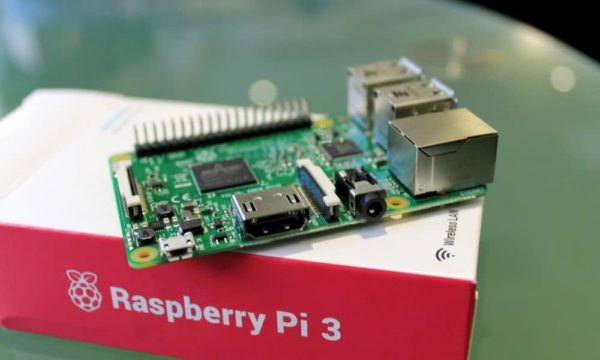 Raspberry pi is a credit card-sized computer that can be pluged into your TV via hdmi cable or via PAL port and a keyboard. It's s tiny computer that can be used in electronics projects or experiments. It contains many features on the desktop, such as spreadsheets, word processing, browsing the Internet, python programming, shell programming, java programming and playing games. It also plays HD video. It can be used by adults and children around the world to learn programming and digital production. For more information, please visit official website of raspberry pi from here.
if we talk about the small single board full-fledged computer, the Raspberry Pi computers comes very early. Compared with other competitors of Raspberry pi such Orange pi, Banana pi etc. Raspberry pi's popularity can be credited to the Raspberry pi foundation and the enthusiastic makers who've loved the Pi.
---
What is Ubuntu mate? Why are we installing it on Raspberry pi?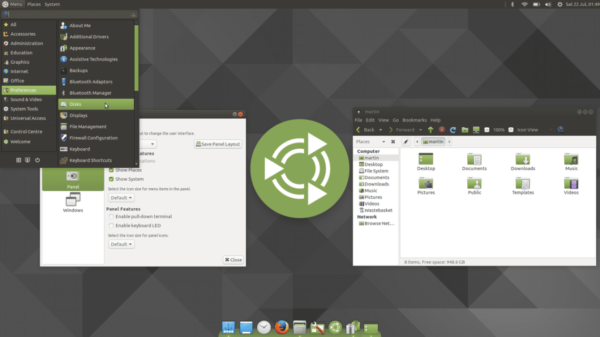 Many of people may know the most popular Linux flavors of Ubuntu has many official flavors, including Ubuntu MATE, Ubuntu Budgie, Kubuntu, Xubuntu, Rasbian, Kali Linux, Linux and many more. Ubuntu flavors load different desktop environments and packages.
I've worked on a lot of projects, including Raspberry Pi, the perfect hardware platform for a variety of services. These are very cheap, easy to configure, and have a lot of available hardware such as sensors and other modules to add. So the operating system I chose was Ubuntu MATE(Xenial) and the current version of LTS 16.04.2 can be installed on Raspberry Pi hardware versions 2 and 3.
So do not confuse Ubuntu MATE for Raspberry Pi 2 and Raspberry Pi 3 with the Ubuntu Snappy Core operating system. Ubuntu MATE is much better just because its lighter than the flagship version of Linux Ubuntu.
Raspberry Pi needs an SD card slot for mass storage and it will attempt to start the device when it is powered on board.
Ubuntu Linux Raspberry Pi image has been customized with kernel tools, and it has same to all other ARM images. If you want to upgrade and update your installation to a standard desktop installation, such as if you want to play some videos and games in your raspberry pi you can include additional tools and software by installing Ubuntu meta package from Official website of Ubuntu Mate.
---
Hardware Requirements
Raspberry pi:
Raspberry pi 3 Model B or Raspberry pi 2
So I will recommend you to buy Raspberry pi 3 Model B Version or if you also can go with raspberry pi 2
Here are the buying links from china
Raspberry pi 3 Model B(Recommended )
Micro SD/SD CARD: 16GB Recommended (Minimum 8gb)
Ethernet Cable
Micro USB Cable
USB Power Adapter (5V 3amp)
AUX Cable (Not Recommended)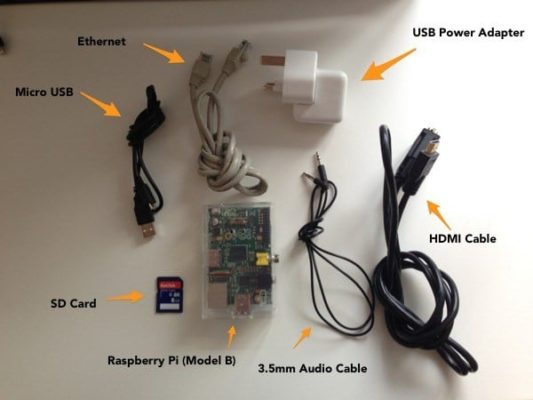 Software Requirements:
UBUNTU MATE IMAGE
SD FORMATTER
Win32DiskImager
After that, you need to visit the Ubuntu MATE website and download the image. For this, visit link, Click Ubuntu MATE tab. From there, look for raspberry pie options. Click on it and you will see the option to download images via torrent or HTTP download.

Let's Start
Download Software and hardware Requirements from the above links of hardware and software.
Format the SD card with SD Formatter tool
After the completion of the image writing process the "Write Successful" message will pop up so after it Eject the micro SD card and put it into the raspberry pi 3 and do power it on.
In this Please Select English

You can connect the Wi-Fi over here or you can select the option I don't want to connect WIFI Network right now and go ahead.

Select the location on the map to set the time zone and system time, then click Continue

Select keyboard layout and Continue.

Enter the given information also please Select "Log in automatically option" and click continue
So that is it, Ubuntu mate has been installed

Here are some apps you can install it from the store
---
Issues
I just got WiFi problems, so if I can install the update and restart Pi. WIFI started working! And in order to install the update, I opened the MATE terminal, and write the following commands below:

sudo apt-get update

sudo apt-get upgrade

I'm interested to know if you have any similar issues, please submit an error report, or find any fixes.
Enjoy Raspberry pi board with cool Ubuntu GUI!

ONET IDC thành lập vào năm 2012, là công ty chuyên nghiệp tại Việt Nam trong lĩnh vực cung cấp dịch vụ Hosting, VPS, máy chủ vật lý, dịch vụ Firewall Anti DDoS, SSL… Với 10 năm xây dựng và phát triển, ứng dụng nhiều công nghệ hiện đại, ONET IDC đã giúp hàng ngàn khách hàng tin tưởng lựa chọn, mang lại sự ổn định tuyệt đối cho website của khách hàng để thúc đẩy việc kinh doanh đạt được hiệu quả và thành công.