Ubuntu 18.04 LTS Bionic Beaver operating system based Linux Mint 19 "Tara" Beta operating system is released and ready for download. It is released in Cinnamon, MATE and Xfce editions. Having powered by Linux 4.15 kernel, Linux Mint 19 is a long term support release with timely security fixes until 2023.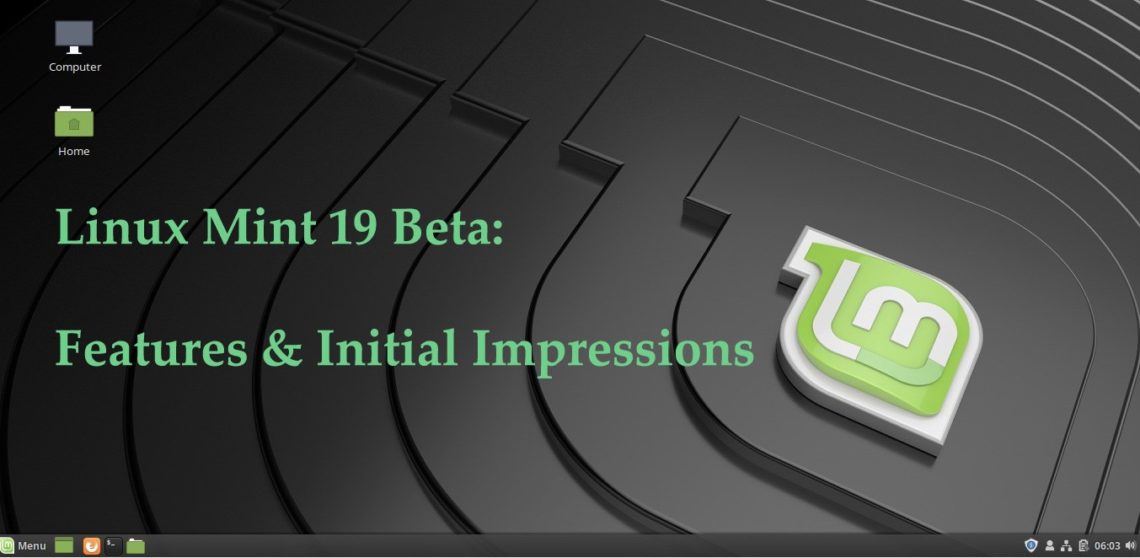 For testing purpose I have downloaded fresh copy of Linux Mint 19 "Tara" Cinnamon Beta, but you can directly upgrade to beta version if you have Linux Mint 18.3 Sylvia. I am going to test Linux Mint 19 beta on VirtualBox, so it will be very interesting to see how it turns out.
Before we start with new features in Linux Mint 19 you are strongly recommended to wait for Linux Mint 19 Stable release as beta version is only for testing purpose and hence might contain some bugs.
New Features
 Revamped Welcome Screen
New welcome screen is one of the major highlights of Linux Mint 19 beta. Unlike 18.3 Sylvia Welcome screen, tabs like Welcome, First Steps and Documentation are now placed on left-hand side of new Linux Mint 19 "Tara" Welcome screen.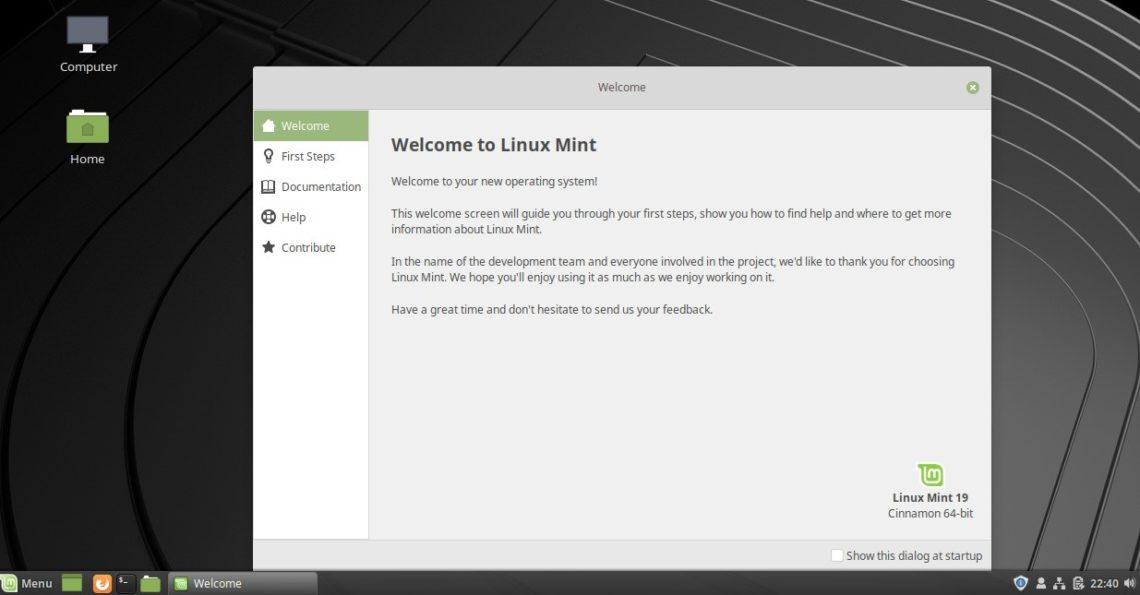 Cinnamon 3.8
Linux Mint 19 will be first mint distro to sport latest Cinnamon 3.8 desktop environment and the thing quickly came to notice is this version opens  applications much quicker as compared to earlier versions of Cinnamon desktop.

Cinnamon 3.8 also comes with an ability to adjust sound level to maximum level. User can now select what the maximum sound volume will be, between 0 to 150%.

Apart from various performance improvements, notifications also received upgrade in Cinnamon desktop environment. Notifications are smarter and now feature close button.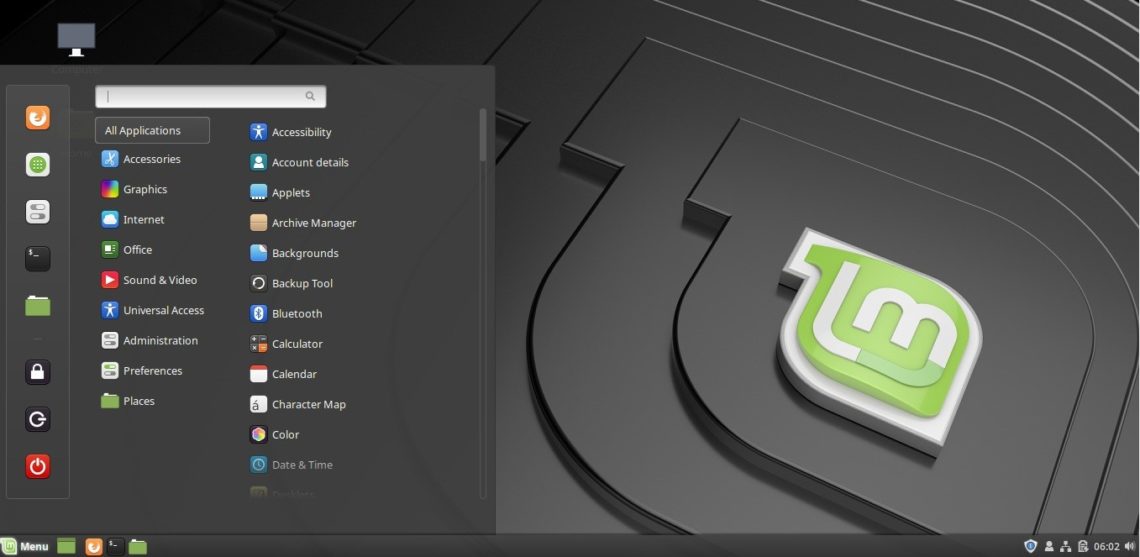 Mint-X theme is replaced with slick Mint-Y theme which gives a great look to Cinnamon desktop. Icons support HiDPI for better looks. Beta release also features custom wallpapers.
Overall Cinnamon user interface looks slick and fast on initial impression. Combination of symbolic icons and dark theme gives a very good feel.
GTK 3.22
Another major highlight of Linux Mint 19 beta is the introduction of GTK 3.22. It will feature in all the upcoming Mint distros starting from Linux Mint 19. It is very important feature because once again users will be able to run third-party apps on Mint and use latest GTK themes.
Timeshift
According to Mint developers, Timeshift is the star of the show in Linux Mint 19 and rightly so. It was first introduced in Linux Mint 18.3 and has become important part of all the Mint distributions. Timeshift stores the snapshot of Linux Mint system on regular intervals so that you can restore it in case of any harm to the system.  See tutorial.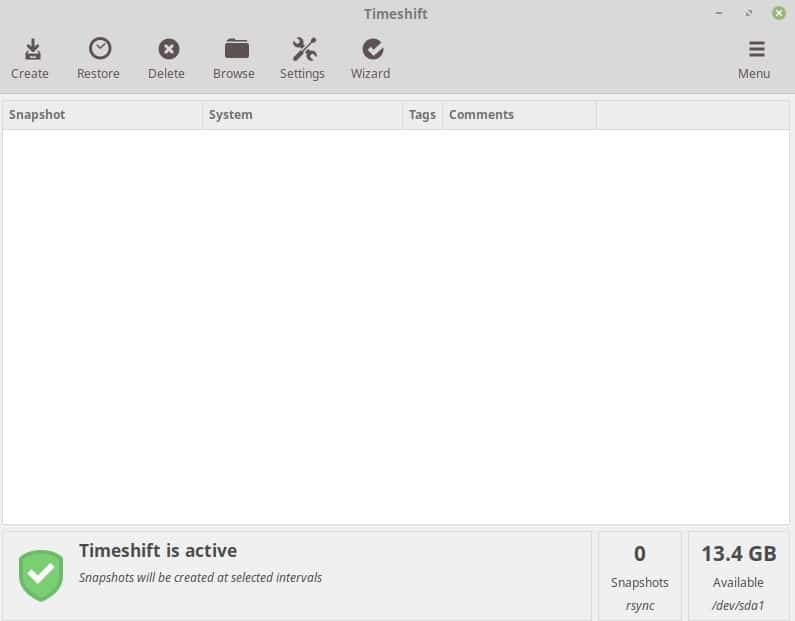 Software Manager
Software Manager received major UI revamp in Linux Mint 18.3 and it came with layout improvements and transition animations in Linux Mint 19. Search bar is also improved with an ability to search within various categories.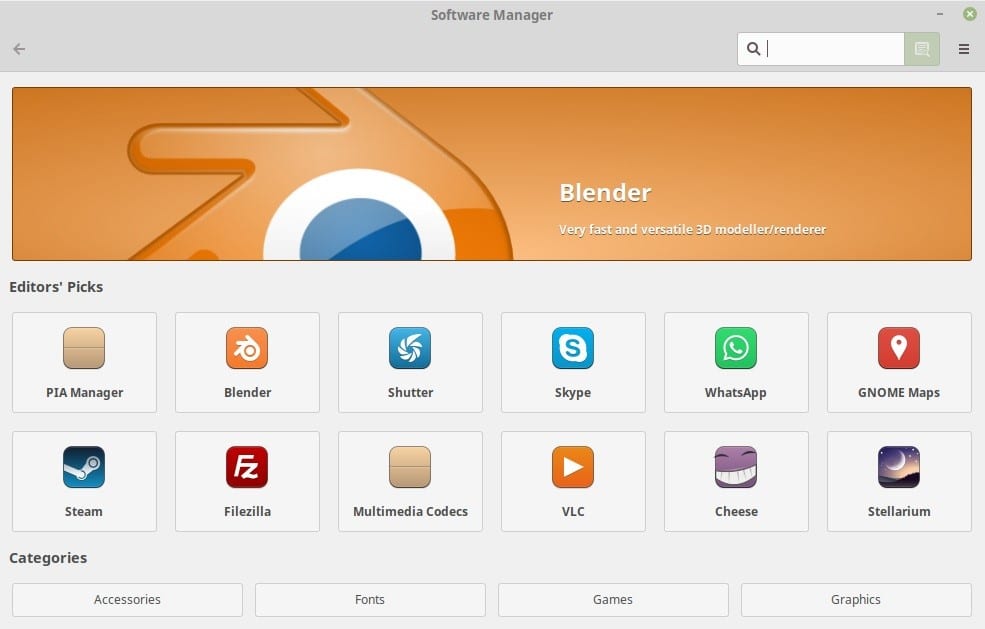 PDF Reader Improvements
In-built PDF reader also received performance improvements with enhanced smooth scrolling and ability to resize thumbnails as well as remove annotations.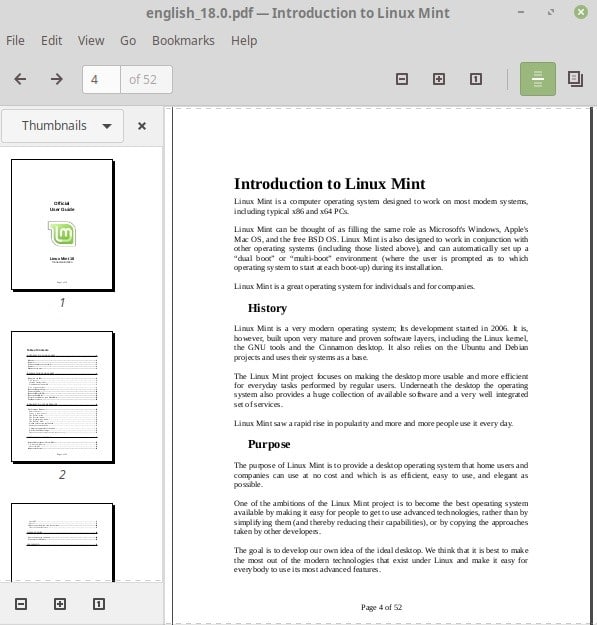 GNOME Calender
Linux Mint 19 Beta ships with GNOME Calendar which can be synced with Google account and also shows weather forecast.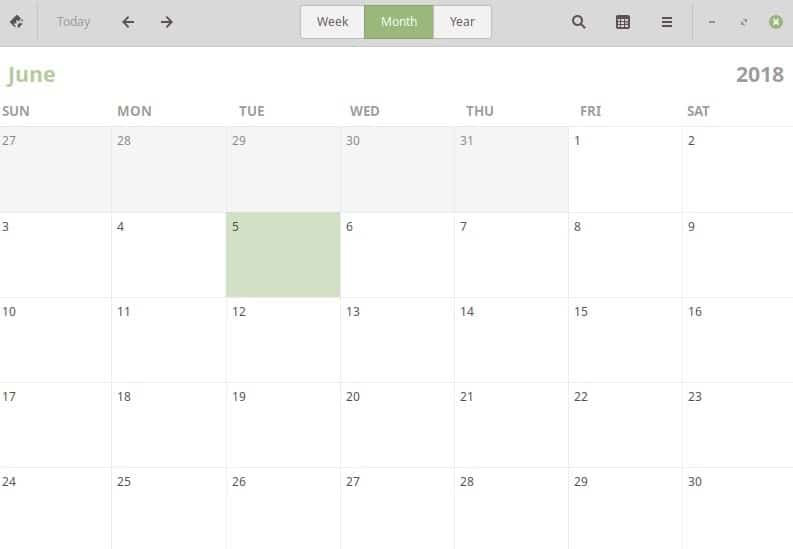 Update Manager
New Update Manager works with Timeshift in background to keep the Linux Mint system stable with regular update suggestions. It also received new feature to recognize updates for third-party repositories. When you hover mouse cursor over these updates it shows their origin in a tooltip.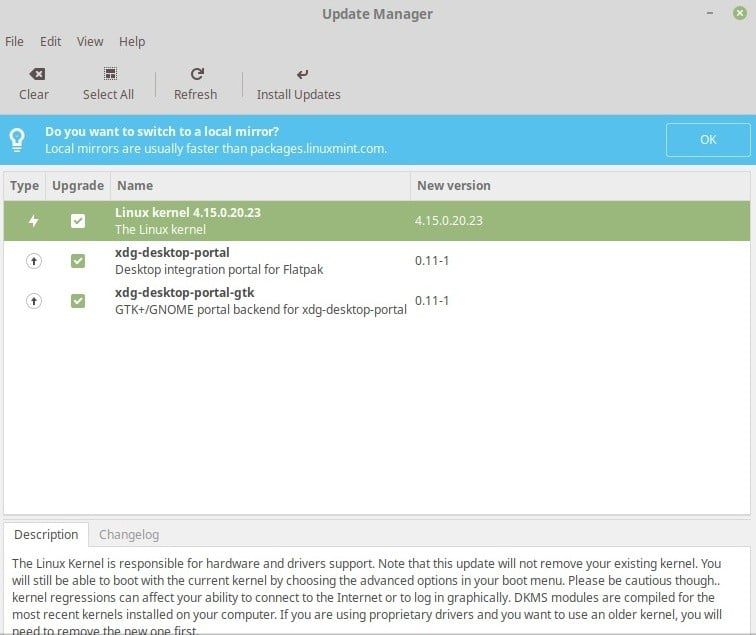 So these features are the major highlights of Linux Mint 19 Beta release and surely developers will come up with more features and performance enhancements in Linux Mint 19 Stable release.
I have been using Linux Mint 19 beta for almost a day now and have to admit everything worked really well only exception was the pop-up saying "Cinnamon has crashed" and "Do you want to restart Cinnamon?". Well that could be hardware problem or a bug which will be fixed in Stable release.
To conclude, Linux Mint 19 beta release promises stable release will be one to watch for. Once the stable version is released (which is expected later in this month) we will be coming with in-depth review of Linux Mint 19.

ONET IDC thành lập vào năm 2012, là công ty chuyên nghiệp tại Việt Nam trong lĩnh vực cung cấp dịch vụ Hosting, VPS, máy chủ vật lý, dịch vụ Firewall Anti DDoS, SSL… Với 10 năm xây dựng và phát triển, ứng dụng nhiều công nghệ hiện đại, ONET IDC đã giúp hàng ngàn khách hàng tin tưởng lựa chọn, mang lại sự ổn định tuyệt đối cho website của khách hàng để thúc đẩy việc kinh doanh đạt được hiệu quả và thành công.