Virtual Reality has brought a whole new adventure to our gaming experiences. It is everywhere now, it's mainstream. To many of us, it may seem an overnight phenomenon but it is far from it. Going back to the late 1960s, we did had motion-tracking headsets. Later, in around 1970, interactive devices with stimulated experiences were introduced. Nevertheless, that was just the start.
Today, VR embedded hardware is very common. Sharp displays, simulated environments, smart sensors and powerful processers – VR headset has gone from nothing to everything.
Intro to VR Headsets
VR or Virtual Reality Headsets are usually head-mounted devices that allow users to interact with computer-generated environments and experience a live view. The purpose of a VR headset is to replace the natural environment with a simulated one, such as in a movie, game or a recorded version.
With time, the bulky, power-hungry and immensely expensive hardware turned into mobile-friendly, impressive and affordable goggles. Regardless of the differences in hardware, each VR headset was solely designed to provide the viewer with a real-world experience that they could live from the comfort of their living rooms.
Reasons to buy a VR Headset?
Virtual Reality Headset can be used by anyone, no matter what they do. Despite all the cons and negative hype around, we think there are several important reasons why you need to experience the luxury of a VR Headset.
VR Headsets are Multipurpose Machines
Many people think that one should only buy a VR Headset if they want to play games. That is so not true. You can do a million things with a VR Headset! From running applications and exploring remote places to using VR in industries like medicine, automation, engineering, and agriculture, there is so much that a VR Headset promises to do.
It's pretty much affordable
Since the VR technology is very common now, the headsets have gone from pricey to pocket-friendly. There are currently four kinds of VR Devices. Headsets that come along with your smartphone. It is the most affordable options that come under the range of $15-$40. Second is an all in one device, which is a VR Headset that works on its own (much affordable than mobile). Next device is a VR Headset that comes with PS4 or PSVR consoles, which are slightly expensive under the range $400-$500. Lastly, there are VR Headset for computers such are HTC Vive and Oculus Rifts. These are high-end devices – very expensive up to $800.
Be there or be square
As technology is rapidly changing, we can no doubt say that VR technology might not stay the same 20 years later. There will be new variations and advancements. Hence, the best time to get yourself a VR Headset is now to allow yourself to experience the evolution of VR.
Top three VR Headsets 2019
Since the VR market isn't flooded with manufacturers at the moment, you can easily differentiate between the best ones. Find out the top three VR headsets – with the latest technology and innovation you can get in 2019.
Specs: 1280 x 1440 pixels, 2 LCD Screens, 80 Hz refresh rate.
Features: Best VR Headset with the biggest range of games and applications
Price: US$ 400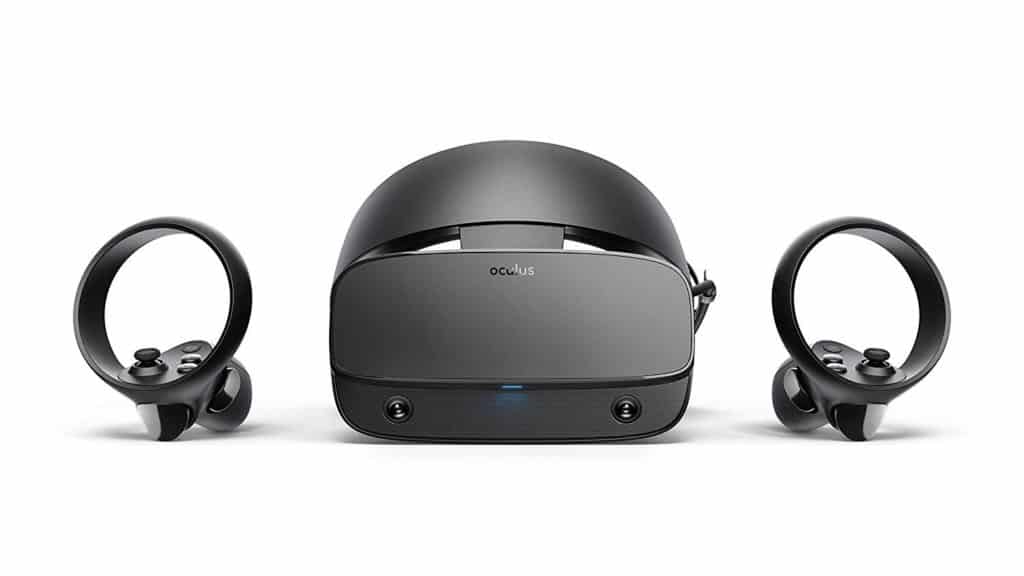 Specs: 1440 x 1600-pixel resolution, 2 LCD Screens, sensor-packed
Features: Worth buying if, you have a good PC, impressive kit, excellent VR Experience
Price: US$ 600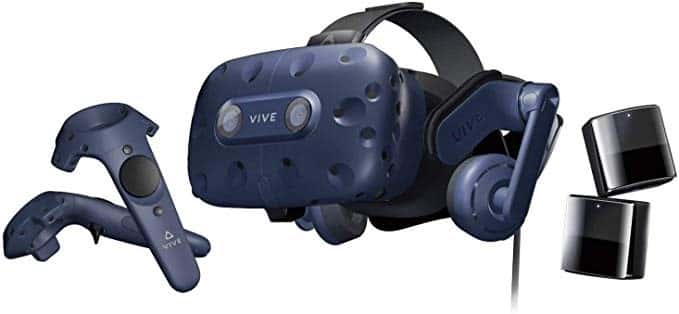 Specs: 1440 x 1600-pixel resolution, 72Hz refresh rate, 1 LCD Screen, no external sensors required.
Features: Standalone headset, Powerful tracking, the balance of price and performance
Price: US$ 399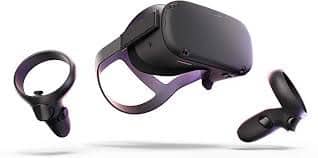 What Can Be Done with VR on Linux today?
Since most VR Headsets support Windows platforms today, there are very few options for Linux users. Despite its support, many people have faced troubles setting up and running their Headsets on Linux. However, not anymore. The VR gaming experience is now getting better!
The all-new Xrdesktop is an open-source development that lets you work with various desktop environments like GNOME and KDE. Since this project is under progress right now, we can hope for more features like Steam, Valve and other platforms for gaming and Virtual Reality experience.
In addition, the Xrdesktop will also offer integration with Windows as well. Once completed, it will be a great step towards traditional Linux desktop environments. The program is available for installation in both packages for Ubuntu Linux and Arch Linux.
What Games can you play with VR on Linux?
There are various platforms that let you play games with your Virtual Reality headset on Linux. Try it with Steam or if you are looking for free games, you can check the platform itch.io to explore a wide range.
What The Future has in store for Virtual Reality?
The VR market grew at a very fast pace in 2018. Headsets like VIVE and Oculus brought an extensive wave of technology and excitement among people. While the trend of PCs and PS4 kept varying, standalone headsets such as Oculus Rift and HTC Vive took the sales to an unbelievably new level.
Well, what does the future say? According to experts, the VR market can generate revenue of up to $6 billion in the next three years. With speculated rumours of a new hardware set hitting the markets, VR companies are gearing up with sharp technology and an intense battle for dominance in the coming years.
The future of VR gaming has a lot to promise. Hardware companies are now thinking of more interactive environments rather than buttons on the VR devices. There will be more changes in the gameplay, whereas incredible new experience is predicted for users.
Other than gaming, Virtual Reality will also bring innovation to many fields for measuring and analysing data. It will help with recording brain activity, future optimization, artificial intelligence and simulating real-world environments that aren't possible to in real life.
The future looks very bright and interactive. In the coming years, you'll see more of standalone headsets from both Oculus and HTC with little or no support for PC and consoles.

ONET IDC thành lập vào năm 2012, là công ty chuyên nghiệp tại Việt Nam trong lĩnh vực cung cấp dịch vụ Hosting, VPS, máy chủ vật lý, dịch vụ Firewall Anti DDoS, SSL… Với 10 năm xây dựng và phát triển, ứng dụng nhiều công nghệ hiện đại, ONET IDC đã giúp hàng ngàn khách hàng tin tưởng lựa chọn, mang lại sự ổn định tuyệt đối cho website của khách hàng để thúc đẩy việc kinh doanh đạt được hiệu quả và thành công.