People who have experience working over different operating systems and desktops will know how useful app launchers are when you want a subtle change in your working environment. Application launchers are software whose main goal is to start and locate other computer programs. They are more interactive, include a variety of themes and transform the way your traditional desktop environment looks like.
For Ubuntu users, there is a default app launcher already installed – called the GNOME Shell Applications Overview. However, if you're looking to switch to any other app launchers which are more capable than the default one, you've got to read this.
Here are the top 10 App Launchers for Ubuntu that you can use:
Albert  
One of the most favourite and widely used App Launchers, Albert, works perfectly for Ubuntu and other Linux distros. To launch it, all you need to do it press ctrl + space and there you go. Albert not only lets you open your desired apps but also lets you search for them in runtime. Besides, you can also look for other files and folders; browse Firefox, launch web searches and much more.
Albert starts only after you have downloaded and enabled its Extension from the Settings panel. It will open through the keyboard shortcut whenever you want.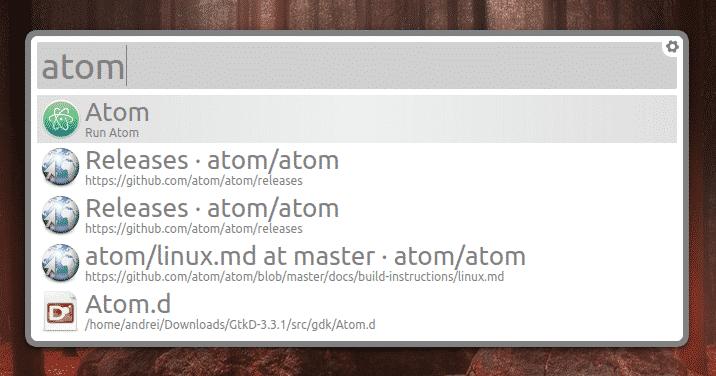 Ulauncher
Like Alfred, Ulauncher also has a keyboard shortcut ctrl + space for it to start. It is written in Python and comprises of two versions, Development Version (v5) and Stable Version (v4), which are both compatible with the Ubuntu Vanilla Desktop. Other than launching and searching for apps, it offers an array of themes and extensions to download. Ulauncher will also assist you in managing system process, find saved passwords, search emoji and definitions.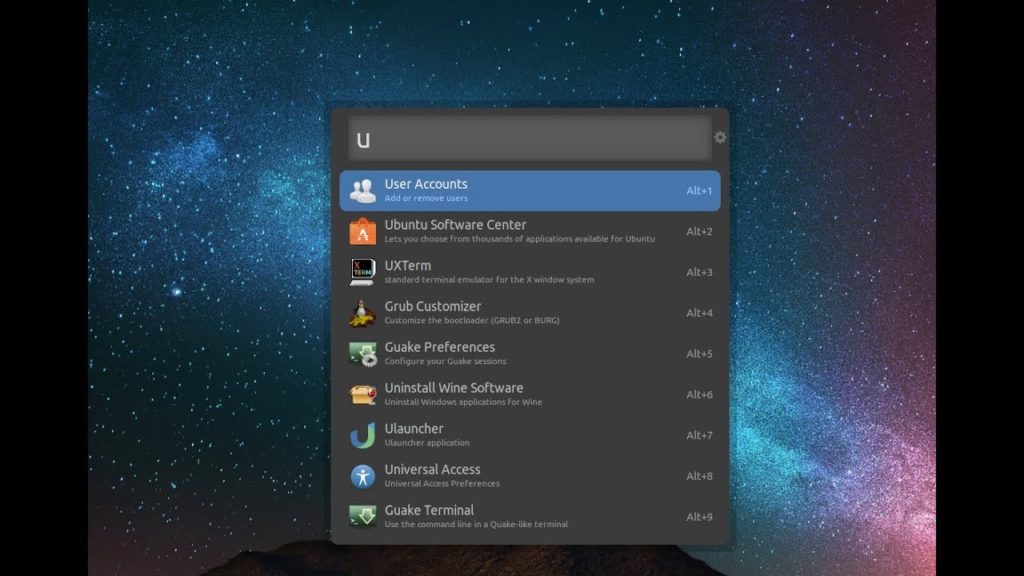 GNOME Pie
This is for people who are looking for something out of the box. GNOME Pie is a circular app launcher than has icons for you to select anything you want. You can customize the app icons but by default, it shows Office, Internet browsers, and social media apps. It is only available for Ubuntu versions until 18.04 just yet.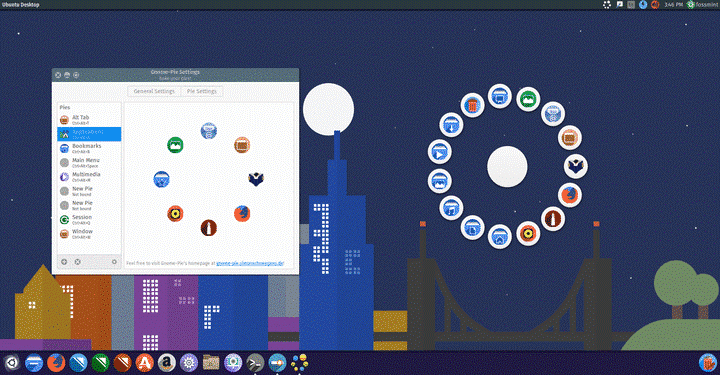 Kupfer
This Python-based app launcher is free and open-source for all Linux Desktops. It offers a launch key, searching options and a limited set of additional plugins. Although Kupfer works well on all the latest Ubuntu versions, its software is no longer maintained and updated.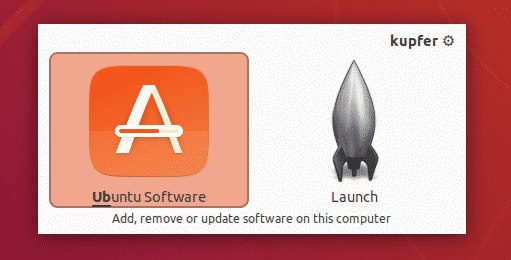 Synapse
Synapse is an application launcher written in Vala and used to start, find and get access to applications, files and documents. It uses the Zeitgeist engine at the backend to perform all the tasks. Synapse has a GUI based menu that lets you add shortcuts and enable plugins according to your requirements.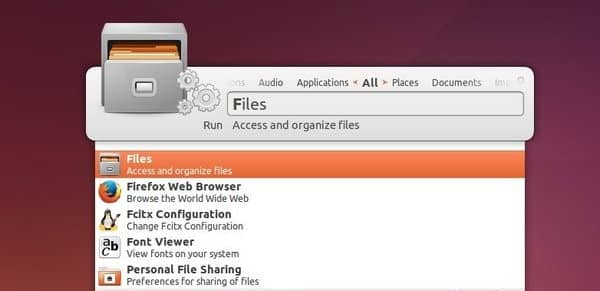 Cerebro
Application Launchers are specially designed to help boost productivity and make work more easier. Cerebro is also one of the few apps that cater to developers and programmers' needs by providing a simulated like experience with a powerful GUI to complement its features.
In addition to adding plugins, you can search for files, applications both through searching their names or path. It also has a launch command Ctrl + Space, which can also be modified.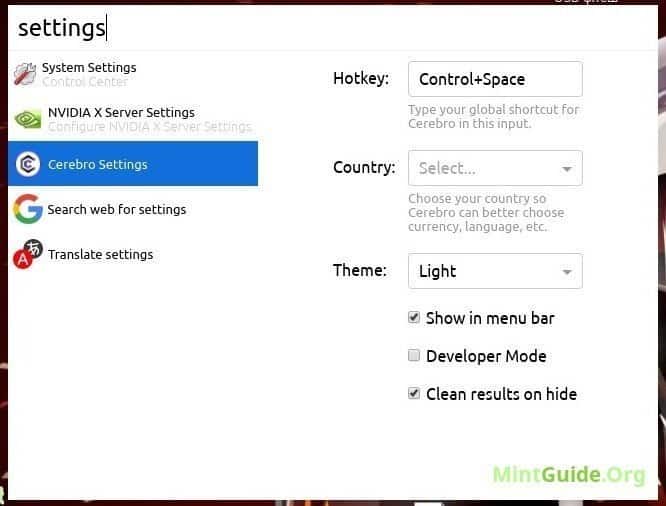 Launchy
Launchy is among the most beloved app launchers for Linux users. It's a simple application that is packed with simple features along with impressive GUI features to boost productivity and ease of use.
Launchy has a cross-platform nature, which lets the users use it over multiple OS, Linux distros and desktops. Besides, it also provides a number of themes and customizability options to make it fit for use.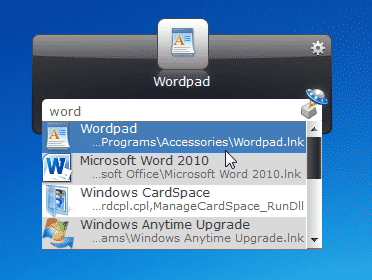 GNOME Do
GNOME Do is a versatile, modern-day application launcher that is designed for beginners and people who prefer easy and navigable user interfaces. The app launcher lets you search files and software apps both online and offline. Its additional features and compelling GUI makes the app more desired and attractive among people.
Some of its features include:
High speed and autocomplete options
Additional Plugins to improve usability and capability
Let's you change themes and looks of the app
Offers web searching, browsing websites, sending emails, find long lost files and playing your favourite music.
Let's you post on Twitter and social media sites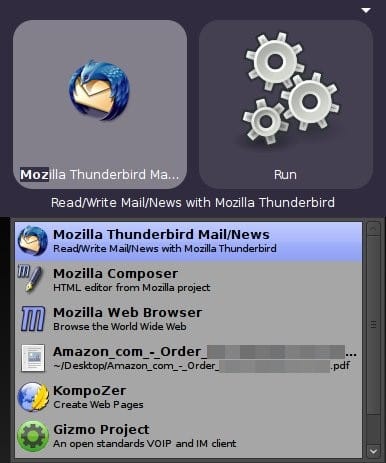 Lighthouse
Lighthouse is the simple app launchers you will ever use. It comes off with just a search bar, which is basic, suits to all machines and extremely easy to use. You can also preview items while searching or typing.
To launch Lighthouse, you will need to set up a hotkey that can be configured according to any keyboard shortcut you want. Its software comes in the form of a package that can be downloaded and compiled from the command prompt. Then you are ready to go. The best thing about the app launcher is that is simple which makes it fast and customizable according to your preferences.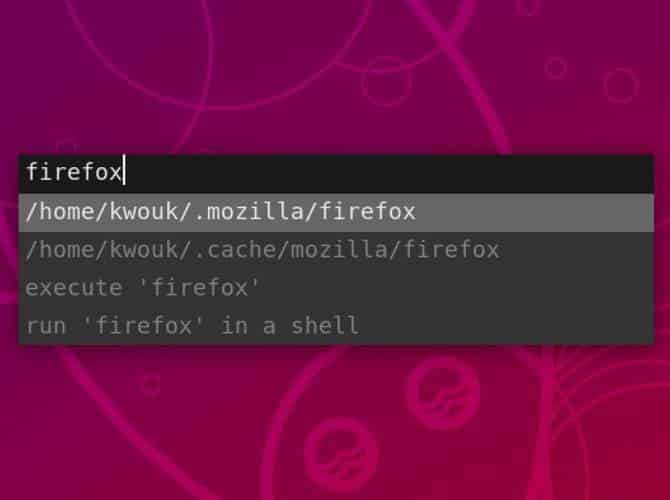 Rofi
Rofi is an open-source Linux app launcher that does a multitude of things at the same time. It is not just an app launcher but also supports file searching, fuzzy search, regex, glob matching, SSH launcher and history-based searching.
Although it is an excellent command runner for expert users, Rofi is easy to learn and very customizable for beginners too. It also has a Window Switcher mode that helps increase workflow and productivity for developers and programmers. All in all, it is a very powerful and vibrant application that is perfect for any Linux environment.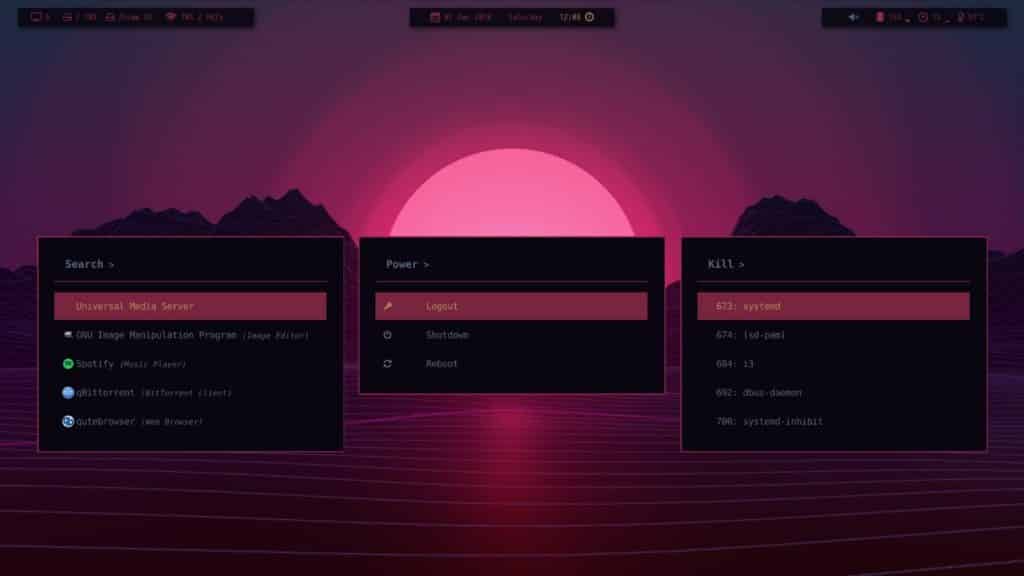 When selecting your desired Linux application launchers, don't go for something attractive and feature-packed. Don't fall for it because the app launcher worked best for other systems. Instead, pick something that fits your requirements and preferences. You need to first see why you need an app launcher and what tasks do you need it for. Then you can choose your best options from among the list above.

ONET IDC thành lập vào năm 2012, là công ty chuyên nghiệp tại Việt Nam trong lĩnh vực cung cấp dịch vụ Hosting, VPS, máy chủ vật lý, dịch vụ Firewall Anti DDoS, SSL… Với 10 năm xây dựng và phát triển, ứng dụng nhiều công nghệ hiện đại, ONET IDC đã giúp hàng ngàn khách hàng tin tưởng lựa chọn, mang lại sự ổn định tuyệt đối cho website của khách hàng để thúc đẩy việc kinh doanh đạt được hiệu quả và thành công.